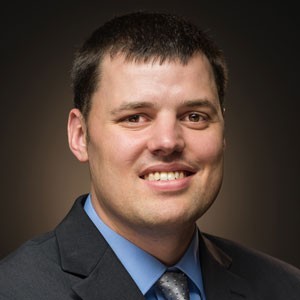 Eric is an Associate Attorney who joined Redstone in 2013 after spending nearly three years working in Governor Dennis Daugaard's Office. Eric lobbies in Pierre full-time during the South Dakota Legislative Session. Outside of the Capitol, Eric's practice includes simple and complex estate planning (wills and trusts), business formations and transactions, and captive insurance.
Primary Practice Areas:
Government Relations
Trusts & Estates
Business
Eric reflects our core values. Here is what clients have said about Eric:
"Eric has a true gift for taking very complex matters and distilling them to understandable actions/remedies. Having worked with Eric for many years I am always impressed by his diligence, competence and effectiveness."
"Eric knows South Dakota tax policies inside and out."
"Eric minimizes my inconveniences, maximizes my dollars, and saves me time, so I can focus on my business."
"Eric is a consummate professional at all times and a pleasure to work with. Eric has routinely stepped up to the plate on very difficult situations to present solutions, not add to the problems."
Eric's professional background and memberships:
Lawyer at Redstone 2013 - present.

Licensed in South Dakota, North Dakota, and Minnesota.

Policy Analyst for Governor Daugaard from 2011-2013.

Led health reform efforts.
Led workgroup resulting in one-stop searchable website for proposed administrative rules.
Member of team responsible for keeping Hot Springs veterans home project under budget.
Member of Governor's captive insurance work group to modernize captive insurance laws.

Law degree from University of South Dakota in 2009.
Bachelor of Business Administration from University of South Dakota in 2006 (summa cum laude).
State Bar of South Dakota.
Second Circuit Bar Association.
USD Beacom School of Business Economics Advisory Council.
Most interesting place he's visited in South Dakota: Sheep Mountain in Badlands National Park. Eric could see the Badlands from his bedroom window growing up and still loves the area.
Little known fact about Eric: Eric grew up on a dairy farm located within the city limits of Quinn, South Dakota—population 44.
Places where Eric is serving to Make It Better: Eric teaches Sunday school to the 1st grade class at his church and volunteers to coach youth basketball.
Eric's favorites:
Teams: USD Coyotes, Green Bay Packers, Nebraska Cornhuskers, and Minnesota Timberwolves.
Movies: Apollo 13, Batman movies directed by Christopher Nolan, and Back to the Future.
TV Shows: The Office, Seinfeld, Friday Night Lights, and Game of Thrones.
While not at the office working with the Redstone team, Eric enjoys: Spending time with his wife, Alissa, and son, Thomas, attending USD Coyote football and basketball games in Vermillion, reading books about political and military history, visiting craft breweries, following his favorite teams, and traveling to new places.