Amy Carlisle
Administrative Specialist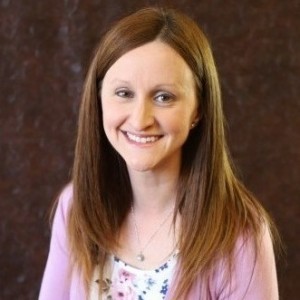 Amy is our Administrative Specialist and she is responsible for many of the details around the office to keep Redstone running smoothly. Our employees and vendors are a key part of our firm and all of those relationships are important to us. Amy works with those outside of our firm on a weekly basis.
Amy reflects our core values. Here is what Redstone team members say about Amy:
"Amy only works here part time, but you would never know it."
"She's a great asset to the Redstone team. She is able to multi-task and handle administrative items for the firm."
"Amy is a key part of our team – she always has a smile on her face and at the same time is gifted at handling many administrative details."
"I liked Amy right from the get go – she is professional, confident and yet so friendly and personable that it felt like we were long-time friends."
"Amy tackles any task set out before her to make it happen and improve the end result."
Most interesting place she's visited in South Dakota: Amy has enjoyed visiting a number of South Dakota Indian reservations while on tour with the South Dakota Symphony Orchestra. At the reservations, it was fun to learn about Native American culture, traditions, and food (Native American fry bread is delcious!), and to make music with Native American drumming groups.
Little known fact about Amy: Amy has played the violin since 1989. She has been a member of the South Dakota Symphony Orchestra since 2001 and was lucky enough to meet her husband on a symphony tour to Hoven, SD in 2006. Music is an integral part of Amy's life.
Amy's favorites:
Her Responsibilities at Redstone: Amy loves meeting new people, whether it's new employees, vendors, or clients.
Movies: The Curious Case of Benjamin Button, Shawshank Redemption, and Up.
Piece of Classical Music: Symphonic Dances by Sergei Rachmaninoff.
Places She's Traveled: Grand Cayman Island, Scotland, and Washington State.
While not at the office working with the Redstone team, Amy enjoys: Spending time with her husband, Gideon, her two children, Bentley and Bailey, and her dog, Robin. Outside of the home, Amy enjoys cheering on her Nebraska Cornhusker football team (Go Big Red!!), spending time outdoors, discovering new music, shopping at local boutiques, traveling, going on motorcycle rides with her husband, solving Sudoku puzzles, and trying new recipes.
Amy's professional background:
Administrative Specialist at Redstone 2015 - Present.
Office Support Assistant at Redstone 2014 - 2015.
Became a Stay-at-Home Mom July 2014.
Worked in Curriculum Services (Staff Development/Federal Programs) for the Sioux Falls School District 2012 - 2014.
Assistant in the Lincoln High School Music Department 2007 - 2010.
Professional Violinist in the South Dakota Symphony Orchestra 2001 - Present.
B.A. Degree from Augustana College in 2004 (Cum Laude).
Elected to the South Dakota Symphony Player's Board.
Appointed Interim Touring Manager/Personnel Director of the South Dakota Symphony.
Professional Violinist in the Sioux City Symphony Orchestra.