Christopher Sommers
Associate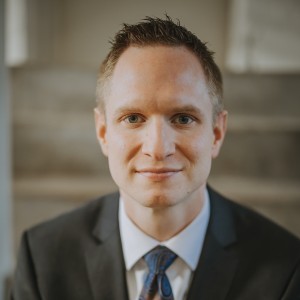 Chris is an associate at Redstone and a member of the Litigation and Business Law practice groups.
Primary Practice Groups:
Chris reflects our core values. Here is what current clients have to say about Chris:
"I felt very comfortable working with Chris on a complex case. His quick understanding and ability to summarize in a comprehensive way made things much easier and are key for success."
"Chris was a pleasure to work with and helped guide us through our legal needs accurately and professionally."
"Chris Sommers was very cordial and friendly and showed kindness and genuine interest in our family. Chris made us feel at ease working on our situation and was very punctual in getting our legal work done."
"Chris Sommers helped our family with a very sensitive matter, and with our family being out of state, we needed someone we can trust. Chris worked very closely with us by keeping us informed and providing us with possible solutions, which allowed us to make good decisions that could affect us both legally and financially. Chris has proven to be dependable and trustworthy and we would work with him again given the opportunity."
"I would like to express my appreciation to Mr. Chris Sommers for his work helping me with a will and trust. I am a widow and Chris showed much compassion and patience, explaining all information and guiding me through the process."
Education:
Law degree from University of South Dakota School of Law in 2016.

Sterling Honors Graduate (top 10% of class)

B.S. in Economics from North Dakota State University in 2013.
Chris' professional background:
Lawyer at Redstone 2018 - present.
Worked as a law clerk for the Honorable Steven L. Zinter of the South Dakota Supreme Court from 2016 to 2018.
Editor in Chief for Volume 61 of the South Dakota Law Review.
Published a law review article: Presumed Drunk Until Proven Sober: The Dangers of Implications of Anonymous Tips Following Navarette v. California, 61 S.D. Law Rev. 327.
Most interesting place he's visited in South Dakota: Rapid Creek Ranch in Pennington County.
Little known fact about Chris: Since Chris began hunting when he was 11 years old, there have been only two years that he did not harvest a deer.
Chris' favorites:
Movie: Lord of the Rings: Return of the King
Book: Basic The Book of Thunks by Ian Gilbert
While not at the office working with the Redstone Team, Chris enjoys: Spending time with his wife, Melissa, and their dog, Scout. He also enjoys hunting, fishing, and riding his motorcycle.