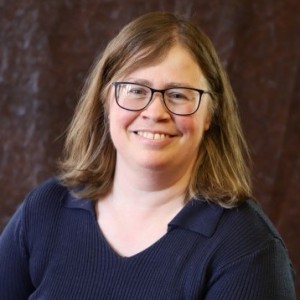 Diane is an Advanced Certified Paralegal and works primarily with Vance Goldammer.
Diane reflects our core values. Here is what colleagues say about Diane:
"She's a no-nonsense hard worker and fits right in with the team at Redstone."
"Diane always has a pleasant smile and is willing to discuss and work through office items."
"Diane is very conscientious and takes her work seriously all while keeping a smile on her face."
"Diane is a great addition to the team and her knowledge-base and insight are invaluable."
Most interesting place she's visited in South Dakota: Diane has visited Mount Rushmore twice and the Crazy Horse Memorial once.
Little known facts about Diane: Diane acted in one-act plays in high school despite having a reputation for being a shy and quiet kid in school. She can also deadlift 135 lbs.
Diane's favorites:
Her Responsibilities at Redstone: Diane loves attending client meetings and interacting with clients.
Movie (or movies): Sound of Music, Grease, Top Gun, The Blindside, and American Sniper.
Singer/Musical Groups: Chicago, Elton John, Billy Joel, The Cars, Maroon Five and Meghan Trainor.
While not at the office working with the Redstone Team, Diane enjoys: Spending time with her cats. Outside of home, Diane enjoys cheering on the Minnesota Vikings, spending time with family and friends, camping, playing sand volleyball, kickball and shooting pool.
Diane's professional background:​
Advanced Certified Paralegal at Redstone 2018 - present.
Certified Paralegal at Redstone 2016 - 2018.
Legal Assistant at Redstone 2015 - 2016.
Legal Assistant at Davenport Evans Hurwitz & Smith, LLP 2012 - 2015.
Assistant Manager at Get `N Go 2012 - 2015.
Manager at Get `N Go 2000 - 2012.
Assistant Manager at Get `N Go 1999 - 2000.
B.S. in Paralegal Studies from National American University in 2011.
B.S. in Accounting from Southwest State University in 1995.