Emily-Kate Sample
Paralegal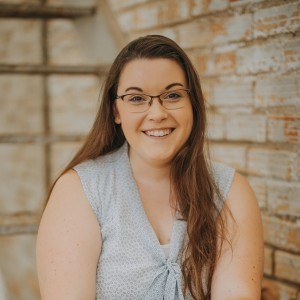 Emily is one of our paralegals and also assists with adminstrative office tasks. She works primarily on property transfers with Vance Goldammer and Alex Ellman. Emily sits at our front desk and is generally the first smile you will see at Redstone when you walk into the office.
Emily reflects our core values. Here is what colleagues say about Emily:
"Emily is a fantastic addition to the Redstone Team – her friendly personality is welcoming to anyone who comes into or calls the office and she's always ready, willing and able to lend a hand to finalize/accomplish any task and keep the office running smoothly."
"Emily is an essential part of our office. She is very efficient and handles many tasks each day - whether she's greeting clients or working on a project, she always has a smile on her face, is willing to help however needed, and makes sure the tasks are completed."
Most interesting place she's visited in South Dakota: Being a new resident of South Dakota, Emily has only had the opportunity to visit Falls Park, Palisades State Park and the Corn Palace. She is looking forward to visiting the various state and national parks, especially the Badlands and the Black Hills.
Little known fact about Emily: Emily was born and raised in New Hampshire and had never lived in any other state until moving to South Dakota, the state that she and her husband chose after a lot of research and only one visit prior to moving in 2023.
Emily's favorites:
Movies: White Christmas, Australia
Favorite places she's traveled: Nashville, TN; Black Mesa State Park, OK; and the White Mountains National Forest, NH
While not at the office working with the Redstone team, Emily enjoys: Hiking, golfing, and exploring Sioux Falls and the surrounding area with her husband.
Emily's professional background:
Paralegal/Administrative Assistant at Redstone May 2023 – present
Paralegal/Office Administrator at the Law Office of Mike J. Demers, PLLC November 2019 – May 2023
Receptionist/Legal Assistant at Laws & Demers, PLLC October 2013 – October 2019
Per diem Receptionist at Currier & Currier, P.C. in March 2016 & August 2016
Certificate in Paralegal Studies from Nashua Community College, Nashua NH (2020)