Grace Beck
Policy Advisor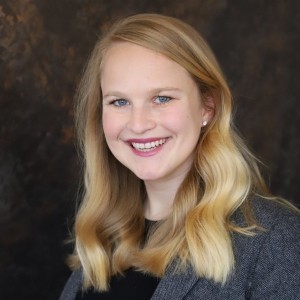 Grace joined Redstone as a Policy Advisor in May 2018 and works at our Pierre Office. She enjoys working closely on issues that impact the people of South Dakota and in close proximity to South Dakota's beautiful capitol building. Before joining the Redstone Government Relations Team, Grace spent five years on former Governor Dennis Daugaard's Policy Team working closely with the Lt. Governor Matt Michels, working with various agencies on policy initiatives, managing board appointments, speech writing, and additionally serving as a public lobbyist during the Legislative Session.
Grace reflects our core values. Here is what colleagues say about Grace:
"Grace's attitude and professionalism are second to none. She takes each task seriously and when something is assigned to Grace, you know it will be done well and done on time. She's a true team player."
"Grace is comfortable working through difficult situations and takes challenges head-on."
"Grace has a true gift of taking a complex issue or issues, distilling them down to an understandable summary and action plan(s)."
"Grace is an effective project leader who delivers clear guidance, accountability expectations, and persistence."
Most interesting place she's visited in South Dakota: The most interesting place I have visited in South Dakota is the Sanford Underground Research Facility. There are many beautiful places above ground in South Dakota, but there are some truly amazing experiments taking place below.
Little known fact about Grace: Despite not serving in the Navy, I had the privilege of serving on the Commissioning Committee for the USS South Dakota (SSN 790), a Virginia Class Nuclear Submarine. The third of its name, the USS South Dakota was officially commissioned into the Navy in early 2019.
Grace's favorites:
Movie: White Christmas
Books: Les Miserables by Victor Hugo and Little Women by Louisa May Alcott
Quote: "Have a heart that never hardens, a temper that never tires, and a touch that never hurts." – Charles Dickens (Hard Times)
While not at the office working with the Redstone Team, Grace enjoys: Spending time with her husband, Bryan, and paddle boarding on the Missouri River.
Grace's professional background:
Policy Advisor at Redstone 2018 - Present.
Director of Constituent Services, Policy Analyst, and Deputy Policy Advisor for Governor Daugaard's Office 2013-2018.
Master's Degree in Public Administration (with a Graduate Certificate in Leadership) from the University of South Dakota in 2016.
Media Relations Coordinator for the Governor's Office of Economic Development 2012-2013.
B.A. Degree in Political Philosophy and Latin from Hillsdale College in 2012.