Jennifer E. Bunkers
Partner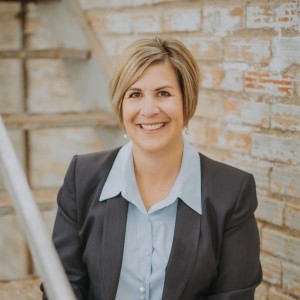 Jennifer is a Partner at Redstone Law Firm. From traditional estate planning to complex dynastic trust administration, her extensive knowledge and practical experience guides clients through the maze of transferring wealth, family businesses and personal legacies from one generation to the next. Clients find Jennifer easy to work with and appreciate her ability to offer common sense advice for all kinds of trust and estate related matters.
Primary Practice Groups:
Business Law
Estate Planning
Trust and Estate Administration
Jennifer's professional background:
Education
University of Sioux Falls (B.A. Business Administration, 1998)
University of South Dakota School of Law (J.D., Law, 2006)
American College of Financial Services (Chartered Advisor in Philanthropy, 2018)
Professional Experience
A significant portion of Jennifer's practice is devoted to representing individuals with their estate plans. Clients appreciate Jennifer's personal approach to tailoring clients' estate plans to fit their wishes. As a part of her estate planning practice, Jennifer is counsel to closely-held business owners, advising them on all types of matters involving business operation, real estate matters and succession planning. Start to finish, everything from entity formation to transferring the business to the next generation, Jennifer is a trusted advisor to business owners and family farmers alike, guiding clients throughout intergenerational transfers in a practical and tax-efficient manner.
Jennifer is also well-respected for her expertise in the area of trusts, representing both trustees and beneficiaries on all aspects of trust administration. She has served for both Governors Daugaard and Noem on their Task Force on Trust Administration Review and Reform since her appointment in 2011. Clients find that her extensive experience with trust reformation, decanting and modification is a tremendous benefit to those who have availed themselves of the flexible and progressive trust laws of South Dakota.
Most interesting place she's visited in South Dakota: Frank Day's. Enough said.
Little known fact about Jennifer: Jennifer can drive an 18-wheeler. She doesn't do it much anymore, but she can.
Places where Jennifer is serving to "Make It Better": Philanthropy and community investment are Jennifer's passions. She currently serves as the Chair of both the Avera McKennan Regional Philanthropy Council and the Volunteers of America – Dakotas Foundation. In 2018 Jennifer went back to school, something she said she'd never do again after law school, to become certified as a Charted Advisor in Philanthropy (CAP®). The training has enabled her to provide clients with a more robust appreciation for their wealth, allowing them to craft a meaningful and impactful estate plan for both their families and communities.
Jennifer's favorites:
Movie: Forrest Gump
Book: The Four Agreements
Favorite places she's traveled: Zion and Bryce Canyon National Park or anywhere along the Missouri River
Singer/Musical Group: Avett Brothers and Brandi Carlisle
Truck Make: GMC
Color of Farm Equipment: RED
While not at the office working with the Redstone Team, Jennifer enjoys: Spending time with her husband Jon, a fourth-generation farmer, and their two children. Many times this involves cheering on the SDSU Jackrabbits or attending some sort of concert or musical performance.