Jessica Graff
Executive Assistant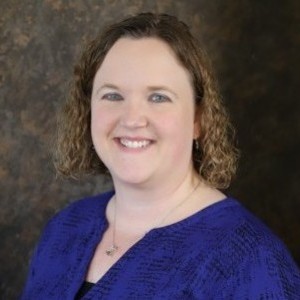 Jessi is our Executive Assistant as well as one of our Legal Assistants. She joined the firm in 2003 and is generally the first smile you will see at Redstone when you walk into the office.
Jessi reflects our core values. Here is what colleagues say about Jessi:
"Jessi is the epitome of professionalism. She is always polite and a great go-to person for questions."
"Jessi is efficient at multitasking and can handle with finesse anything thrown into her court."
"We've yet to find a challenge or a problem that Jessi couldn't solve or manage to resolution."
"Jessi is truly an asset to this firm. She is everything good in a person and I'm proud to work with her and honored to be her friend."
"Whenever I have a question, Jessi always knows the answer. Even when in the middle of something, she's happy to help—always with a smile on her face."
Most interesting place she's visited in South Dakota: Jessi can't narrow it down to just one. She has visited many beautiful places in SD, including the Black Hills (Mt. Rushmore, Crazy Horse, and the Badlands), the Oahe Dam, the Corn Palace, Palisades State Park and Lake Hiddenwood State Park.
Little known fact about Jessi: Jessi grew up in southwest Minnesota, and while she visited this area on family trips, she didn't come to love it until she moved to SD in 2003. While Jessi enjoys living in a small town near Sioux Falls, she is close enough to enjoy the benefits of the Sioux Falls economy.
Jessi's favorites:
While not at the office working with the Redstone team, Jessi enjoys: spending time with her family and friends, returning to see family in Minnesota, and her husband's family farms so they spend quality family time helping out with ongoing farm work. She also enjoys family outings to the park, out to eat, or to a special place/event. As a busy mom, Jessi appreciates the occasional chance to simply slow down and relax with a good book or movie.
Jessi's professional background:
Executive Assistant at Redstone January, 2017 - present.
Legal Administrative Assistant at Redstone May, 2003 - present.
Office Assistant with Customized Training and Continuing Education, Ridgewater College, Willmar, MN.
A.A.S. degree in Legal Administrative Assistant from Ridgewater College, Willmar MN in 2003.
Microsoft Office Specialist Certificate - Ridgewater College, Willmar, MN in 2003.
Student Member of NALS (National Association of Legal Secretaries).
Student Member of Minnesota BPA (Business Professionals of America).