Karleah Pheifer
Office Support Assistant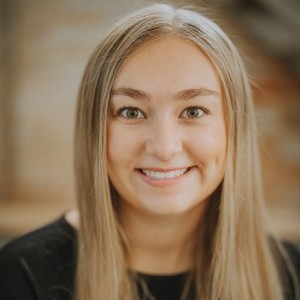 Karleah is an Office Support Assistant for Redstone. She works primarily with the office support staff but assists the attorneys when needed.
Karleah reflects our core values. Here is what colleagues say about Karleah:
"Karleah's attention to details is outstanding – she is proficient in her assigned tasks, ready to tackle any new projects and helps to keep the office running smoothly."
"One of the great things about Karleah is how quickly she learns and takes on any duties we have given to her. She is a great asset to the Redstone Team and the staff appreciate all her hard work."
Most interesting place she's visited in South Dakota: The most interesting place Karleah has visited in South Dakota is the Badlands.
Little known fact about Karleah: Growing up, Karleah thought that she wanted to be a veterinarian. Even though she ended up choosing a different career path, Karleah worked at a veterinary clinic from junior high to her senior year of high school.
Karleah's favorites:
Movies: The Blind Side, She's the Man, Lilo & Stitch, How the Grinch Stole Christmas, The Avengers, and Guardians of the Galaxy.
Favorite place she's traveled: Chattanooga, Tennessee; Kure Beach, North Carolina; Biltmore Estate in Asheville, North Carolina; and San Diego, California
Quote: "Isn't it funny how day by day nothing changes, but when you look back, everything is different?" - C.S. Lewis
Hobby: Cooking, spending time outside, fishing, and doing crafts.
While not at the office working with the Redstone team, Karleah enjoys spending time with friends and family, traveling, being outdoors, and watching a good movie or tv show.
Karleah's Professional Background:
Karleah is a Senior at the University of Sioux Falls with a double-accelerated major in Business Administration and Accounting. She will graduate with her Bachelor of Arts degrees in May 2023.