Lisa M. Prostrollo
Partner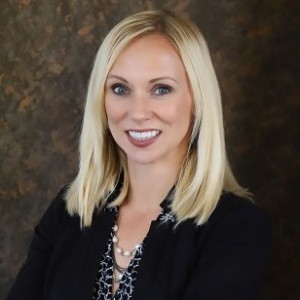 Lisa, a partner at Redstone, is the team lead of the Litigation practice group and is a member of the Business Law and Trust and Estate Administration practice groups. She represents clients on a wide range of business matters, including business transactions and negotiations, real estate matters, and business planning. In addition, Lisa has developed a comprehensive civil litigation practice, focusing on commercial litigation, shareholder disputes, trust and estate litigation, and real estate law.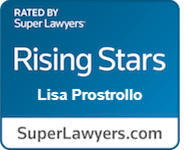 Primary Practice Groups:
Litigation (team lead)
Business Law
Trust and Estate Administration
Here is what clients have to say about Lisa:
"Lisa knows the importance of learning a client's business requirements in order to provide legal advice that protects and supports the enterprise. Her intelligence, sound legal judgment and steadfast commitment to our success make her a valued resource to our organization."
"It is evident that Lisa is diligent and efficient with respect to a successful outcome. She has proven that she is very successful at navigating through insurance companies guidelines so that the best and fair outcome was achieved for us, her client."
"Lisa made us feel that we were the most important client she had. Lisa has a reassuring presence that conveys a feeling of trust and comfort knowing she will do everything possible on our behalf."
"Lisa answered my questions, listened, and acted in a concise manner. Her briefs and communications were succinct and clear. I believe Lisa is a woman of integrity, and I appreciate that quality."
"Lisa Prostrollo is an exceptional attorney. She's intelligent, creative and a great communicator. Having Lisa in my circle of trust makes me stronger."
Lisa's professional background:
Education
University of South Dakota (J.D. with honors, 2010)
University of South Dakota (M.B.A., 2007)
University of South Dakota (B.B.A., Business Management, 2006)
Experience
Prior to joining Redstone, Lisa worked as a Law Clerk for the Honorable Glen A. Severson of the Supreme Court of South Dakota. She was responsible for reviewing hundreds of appellate briefs, assisting the Court in preparing for oral arguments, and researching and writing decisions. Lisa also worked as a Law Clerk for the judges of the Second Judicial Circuit of South Dakota, where she was responsible for conducting legal research and assisting judges in drafting orders and memorandum decisions.
Lisa worked as an associate attorney at Redstone for four years before accepting a position with Citibank as a Vice President and Trust Officer. She served in this position for a year before returning to the private practice of law as a partner at Redstone.
Memberships
American Bar Association
State Bar of South Dakota
Second Circuit Bar Association
Publications
A Bigger and Better Market-Participant Exception? Examining Justice Souter's Revision of the Market-Participant Exception to the Dormant Commerce Clause in Kentucky v. Davis, S.D. Law Rev., Vol. 55, Issue 2 (2010)
More Questions than Answers: Plains Commerce Bank v. Long Family Land & Cattle Co. and the United States Supreme Court's Failure to Define the Extent of Tribal Civil Authority over Non-Members on Non-Indian Land, S.D. Law Rev., Vol. 55, Symposium Issue (2010).
Most interesting place she's visited in South Dakota: Mountain biking on the George S. Mickelson Trail in the Black Hills.
Little known fact about Lisa: During the summer while she was attending college, Lisa worked as a wildland firefighter in the Black Hills.
Lisa's favorites:
Movies: The Shawshank Redemption and Forrest Gump
Books: The Great Gatsby by F. Scott Fitzgerald, Life of Pi by Yann Martel and The Giving Tree by Shel Silverstein
While not at the office working with the Redstone Team, Lisa enjoys: Spending time with her husband, Casey, and her son, Jack. She also enjoys traveling, hiking and spending time in the Black Hills.