Madison Strand
Government Relations Specialist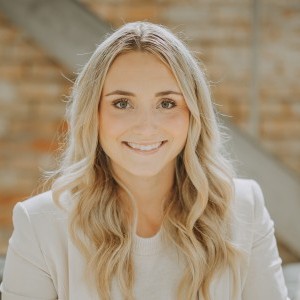 Madison joined Redstone as a Government Relations Specialist in June 2023 and works in our Sioux Falls office. Madison recently graduated from Augustana University with a Bachelor of Arts in Government, International Affairs, and Communications. Prior to joining the Redstone Government Relations team, Madison served as Sioux Falls Mayor Paul TenHaken's Campaign Coordinator and she has worked in campaign and official capacities for other statewide office holders. Her public relations and communications background includes focus areas in military, law enforcement, energy, immigration, and hospitality/tourism.
Madison reflects our core values. Here is what colleagues say about Madison:
"Maddie's attitude and work ethic is inspiring. If she sees a need, she steps up and meets it, no questions asked."
"Maddie's passion for helping others, desire to get things right, and her life experiences make her an excellent person to have on your team."
Most interesting place she's visited in South Dakota: Mammoth Site - Hot Springs, South Dakota. She loves South Dakota history.
Little known fact about Madison: Madison has always been known for her innovative thinking and starting small businesses. In fact, she opened her first business, a cupcake bakery, at the age of 12. Since then, she also started an upcycling furniture/interior design business at the age of 18.
Madison's favorites:
Books: Little House on the Prairie Series
Places she's traveled: Alaska-Mt. Denali and Hawaii-The Road to Hana
Music: Sovereign Grace Music
Quote: "The only thing you have to do today is the will of God." -Elisabeth Elliot
While not at the office working with the Redstone Team, Madison enjoys: Spending time with her husband and family, going to the gym/lifting weights, cooking unique meals, decorating, crafting, and going to church.
Madison's professional background:
Government Relations Specialist at Redstone June 2023-Present
Bachelor of Arts in Government, International Affairs, Communication Studies, from Augustana University, Sioux Falls, SD in May 2023
Intern for U.S. Senator Mike Rounds June 2021-December 2022
Owner/Designer for MB Design Co. August 2018-August 2022
Campaign Coordinator for TenHaken for Mayor January 2022-April 2022
Chair of the South Dakota College Republicans April 2021-April 2022
Field Director for the South Dakota Republican Party December 2019-August 2020
Campaign Assistant for Kristi for Governor March 2018-November 2018
Owner/Baker for Maddie's Cutie Patooty Cupcakes August 2012-August 2016