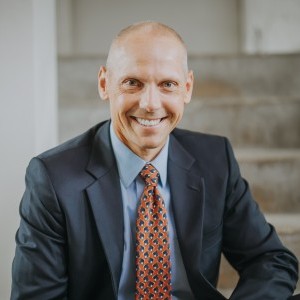 Matt is a partner at Redstone Law Firm and is the team lead for the Government Relations practice group. During the South Dakota Legislative Session, he represents clients full time in the State Capitol and throughout the year Matt represents business and political clients in transactions, compliance, crisis management and problem solving.

Primary Practice Groups:
Government Relations (team lead)
Business Law
Matt reflects our core values. Here is what current clients have to say about Matt:
"Matt has exceptional skill in bringing clarity to complex legal challenges."
"When your campaign or business is entering a strategic challenge you want Matt on your team. I wouldn't start a project without Matt in my corner."
"Matt is an excellent strategist with strong insight about South Dakota's political landscape."
"He takes the time to understand the big picture and his advice is laser focused on producing results with uncommon speed and tenacity. Matt is truly a trusted adviser that never fails to exceed expectations when it matters most."
"Matt can take very complex situations and make it simple and straightforward for the client."
"I have always found Matt to be fair, quickly responsive to needs, and very detailed."
Matt's professional background:
Provided legal counsel to over 500 South Dakota business clients.
Worked on transactions ranging from $5,000 to $300 million.
Over the last 15 years, Matt has publicly registered for 58 South Dakota lobbying clients.
Lawyer at Redstone 2004 - present.
Chair of the Judiciary Committee of the South Dakota House of Representatives in 2003 - 2004.
Master of Business Administration from University of Sioux Falls in 2002.
Elected to the South Dakota House of Representatives in 2000 and 2002.
Adjunct Professor at University of South Dakota School of Law (Modern Real Estate Transactions) in 1999.
Private practice of law at the law firm of Hynes & McCaulley in 1997.
Law degree from University of South Dakota in 1997 and admitted to the South Dakota bar later that year.
B.A. degree from Sioux Falls College in 1994.
Most interesting place he's visited in South Dakota: Matt hiked with his wife to the top of Mt. Rushmore (legally). Ask him to show you the pictures next time you see him in the office.
Little known fact about Matt: While working on his law degree during the day in Vermillion, SD, Matt completed nearly all of his M.B.A. coursework at the University of Sioux Falls by taking classes at night in Sioux Falls.
Places where Matt is serving to Make It Better: Matt enjoys serving with the Redstone team at local non-profit agencies, and previously served as an Elder and Chairman of the Elder Board at Central Church (Sioux Falls, SD).
Matt's favorites:
Role at Redstone: As the managing partner, Matt enjoys building and leading a team of professionals who share the Redstone core values.
While not at the office working with the Redstone Team, Matt enjoys: Time with his wife, Heather, three children and black labradors (Benelli and Classified). Outside of the home, Matt enjoys target shooting, technology, automobiles, fishing and hunting with his kids and dogs, skidsteer projects and creating short family videos with Apple Final Cut Pro.