Michele Ensz
Legal Assistant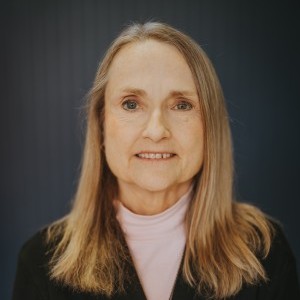 Michele works as a legal assistant part-time. She works primarily with Vance Goldammer in the Business Law, Estate Planning, and Trust and Estate Administration practice groups.
Michele reflects our core values. Here is what colleagues say about Michele:
"Michele works hard to meet and stay on top of deadlines. She is always willing to pitch in and help where needed."
"Michele is a great addition to the Redstone Team – with her can-do attitude and lively personality, she is always willing to lend a hand to get things accomplished."
Most interesting place she's visited in South Dakota: The Sand Lake Wildlife Refuge in northern South Dakota with her father. Each fall they visited right before the migration of the Canadian geese. The sound was amazing.
Little known fact about Michele: She and her husband have 8 parrots, a hedgehog, a rabbit, a German Shepherd and fish.
Michele's favorites:
Favorite place she's traveled: The Colorado mountains. Gorgeous in any season.
Quote: Michele's favorite quote came from her father – "Never run or slide through a stop sign. You may be somewhere just a second too soon."
While not at the office working with the Redstone team, Michele enjoys: Michele enjoys camping with her husband and their parrots, dog, hedgehog and rabbit. They tend to be quite an attraction in a campground.
Places where Michele is serving to Make It Better: Michele and her husband volunteer to do educational programs with the parrots in the state park system and also have visited many schools with the parrots. The joy on the faces of the visitors makes it all worth it.
Michele's Professional Background:
Since 1998, Michele has worked in many legal locations in Sioux Falls, including law firms, the U.S. Attorney's Office, and the Second Circuit.