Sarah Ouellette
Legal Assistant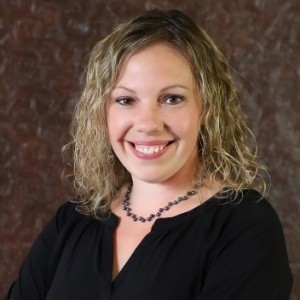 Sarah is a Legal Assistant at Redstone and works primarily with Matt McCaulley. She has extensive experience assisting clients of the firm in the business practice group, and a long history of involvement in political campaigns and government relations.
Sarah reflects our core values. Here is what colleagues say about Sarah:
"Sarah is methodical, detailed and executes tasks flawlessly."
"Sarah is my "go to" person for any technical problem - she will either help immediately or delve into it until she's figured it out. She is a good friend and has the ability to lift your spirit if you are in need of a helping hand."
"Sarah is very detail-oriented and thorough, and she's always happily willing to solve any problem."
"Sarah is great at solving technical issues."
"Being very detail-orientated, Sarah does a fantastic job in her tasks at the office. She is a great problem solver and will always take a look at an issue, whether technical or task related, and resolve it if she can or lead you in the direction of who can."
Most interesting place she's visited in South Dakota: Canoeing along the Vermillion River in the fall - Sarah says it's like being in another world.
Little known fact about Sarah: The Redstone Team is convinced Sarah makes some of the best chocolate chip cookies.
Sarah's favorites:
Her Responsibilities at Redstone: Sarah thrives on the challenge of troubleshooting and loves to assist other team members in resolving computer program/software glitches and assisting with office management. She also enjoys streamlining processes and coordinating team meetings and projects.
Movies: The Matrix, The Avengers, Transformers, We Were Soldiers, The Princess Bride, Mr. & Mrs. Smith, Rambo, Dirty Dancing, The Patriot, Sahara, Blade, The Replacements, The Last Samurai, The Expendables, Armageddon and Taken.
Place she's traveled: Alaska
Quotes: "No amount of efficiency will make up for movement in the wrong direction" and "Don't ask God to guide your footsteps if you are not willing to move your feet".
While not at the office working with the Redstone team, Sarah enjoys: Traveling, being outdoors, watching movies, spending time with her nieces and nephews, motorcycle rides with her husband, photographing nature, bowfishing, target shooting, jetskiing, cooking/baking, and 4-wheeling.
Sarah's professional background:
Legal Assistant at Redstone 2004 - present.
Legal Assistant and Office Manager at McCaulley Law Office 2003 - 2004.
Assistant to Event Coordinator for John Thune for US Senate Campaign 2002.
Campaign Secretary & Event Coordinator for McCaulley for State House Campaign 2002.
Assistant to the White House Advance Staff Team for President Bush's visit to Sioux Falls in April, 2002.
South Dakota Young Republicans National Committeewoman 2002.
Secretary at Hynes & McCaulley Law Firm 2000-2002.
Campaign Secretary for McCaulley for State House Campaign 2000.
Receptionist at Wakefield Family Chiropractic 1999 - 2000.