Teresa Bourassa
Office Accountant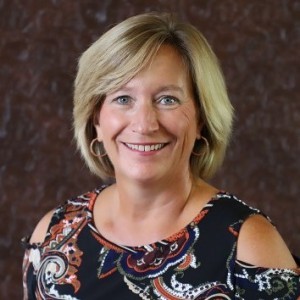 Teresa is our Office Accountant and she is responsible for all of the office accounting processes as well as payroll. She works closely with the firm's CPA and managing partner to ensure that all deadlines are met.
Teresa reflects our core values. Here is what colleagues say about Teresa:
"When it comes to finances and numbers, Teresa has it handled. Her love of numbers and commitment to methodical processes means having reliable data without any drama."
"I have known Teresa for many years and her work ethic has never wavered. She is loyal and extremely competent."
"Teresa has an outstanding sense of organization and continually strives to effectuate structure and order."
"Teresa is task-orientated, which is ideal when it comes to numbers and finances. She works hard with the team at Redstone keeping us checked and balanced."
Most interesting place she's visited in South Dakota: Teresa grew up on a dairy farm in Eastern South Dakota so didn't see much of South Dakota until the more recent years. With her husband Steve, they have now seen many sites that South Dakota has to offer including the Badlands, Pioneer Auto Museum, Crazy Horse Monument, and Mount Rushmore. The best part of their recent road trips was traveling through Spearfish Canyon (what a beautiful place to see).
Little known fact about Teresa: Teresa worked for the same employer for 22 years as their Office Manager.
Teresa's favorites:
Her Responsibilities at Redstone: Teresa loves accounting and working with the detail needed to do a good job.
Movies: Officer and A Gentleman, Cocktail, and Top Gun
While not at the office working with the Redstone Team, Teresa enjoys: Teresa works part-time for Redstone and that means time to enjoy their second home in Arizona. Technology allows Teresa to stay connected and spend time outdoors (golfing or working with her landscaping), traveling with her husband, and making time to see her 2 grandsons in various sporting activities.
Teresa's professional background:
Office Accountant at Redstone 2015 - present.
Worked as Office Manager for the Boyce Law Firm since 1993.
Graduated from Sioux Falls College in 1993 with degrees in Business Management and Computer Information Systems.
Worked for Hughes Equipment as secretary and Accounts Payable specialist.
Graduated from Nettleton College in 1984.