Vance R.C. Goldammer
Of Counsel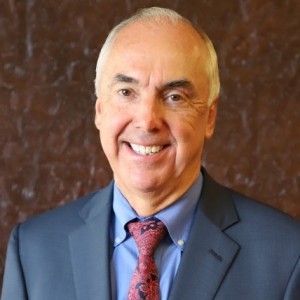 Vance is a lawyer at Redstone Law Firm whose practice encompasses business transactions and negotiations, real estate matters, and family estate and business planning. He is of counsel to Redstone Law Firm.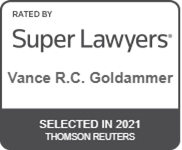 Primary Practice Groups
Business (team lead)
Trusts and Estates (team lead)
Real Estate
Vance reflects our core values. Here is what current clients have to say about Vance:
"Vance is a joy to work with."
"He is a very strong business attorney."
"Vance is an excellent commercial real estate attorney."
"Well respected."
"Vance has expertise in corporate and commercial transactional work."
"Vance is one of the best around and we respect his ability and rely on him a lot."
Education:
Law degree from University of South Dakota in 1975 (cum laude).
B.A. degree from Augustana University in 1972 (magna cum laude).
Vance's professional and community background:
Listed and rated top tier in "America's Leading Business Lawyers," "Best Lawyers in America," "Chambers USA," and "A-rated" in Martindale-Hubble every year since his fifth year of practice
Chair of the Board of Trustees – Augustana University
Audit Committee – Augustana University
Board member, Officer and Audit Committee – Sioux Falls Area Community Foundation
Board of Directors – Sheldon Reese Foundation and serves as its Treasurer
Chairman – First Lutheran Church Foundation
Member of the Sioux Falls Estate Planning Council, the Second Circuit Bar Association, the State Bar of South Dakota, and the American Bar Association, and the US Bankruptcy Court for the District of South Dakota
Most interesting place he's visited in South Dakota:
As a graduate of Mitchell (South Dakota) High School, he can only say the "World's Only Corn Palace."
Little known facts about Vance:
As Vance likes to tell stories, anyone who knows him very well at all knows that there are no "little known facts," but:
His family farm was destroyed by a tornado when he was 12 years old
He has run nine marathons
He was on the television show "Jeopardy"
He has important legal business the second full week of April every year in Augusta, Georgia (which means he has friends in Augusta who make Masters badges available to him and he has not missed a round of the Masters since 1989)
Vance was previously one of the owners of the Sioux Falls Canaries (minor league baseball team)
Vance's favorites:
Movies: Casablanca and Shawshank Redemption
Books: "Undaunted Courage" and "Unbroken"
YouTube Clip: "Who's on First?"
Role at Redstone: Leader of the business group and chief raconteur
While not at the office working with the Redstone Team, Vance enjoys: Time with his family, which includes Sherry, his wife of 50 years, children, Amy and Paul and their spouses Tim and Meghan, and most especially his four grandchildren, Charlie, Elsa, Nora and Ben. He also loves to travel, including visits to six continents, as well as throughout the United States.