Victoria Swenson
Paralegal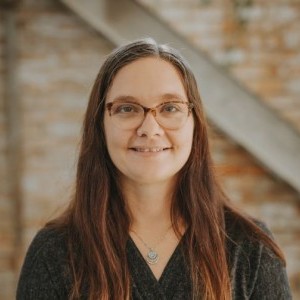 Victoria is a Paralegal and works primarily with Jennifer E. Bunkers in the Business Law, Estate Planning and Trust and Estate Administration practice groups.
Victoria reflects our core values. Here is what colleagues say about Victoria:
"Victoria is an innovative and valuable part of the team – she has a caring personality and great work ethic and will see things through to the end."
"Victoria is a great addition to the Redstone team. She is efficient and always willing to take on new projects."
"Vicki jumped in with both feet and was an immediate part of the team."
Most interesting place she's visited in South Dakota: Custer State Park and the Badlands.
Little known fact about Victoria: Victoria was an avid bowler when she was younger. She tied for 2nd place in the Minnesota youth bowling tournament when she was in the third grade.
Victoria's favorites:
Her responsibilities at Redstone: Working with clients!
Movies: Dirty Dancing, Girls Just Want to Have Fun, The Lost Boys
Books: All of John Grisham's books, Angels Walking Series by Karen Kingsbury
Favorite place she's traveled: Ireland. It is beautiful there!
Hobby: Running (races, with friends, just because) and any type of painting craft project. Is "Pinteresting" a hobby?
While not at the office working with the Redstone team, Victoria enjoys: Spending time with her husband and their children, usually at some sport-related activity. In her "free" time, she is either running or making memories at the lake!
Victoria's professional background:
Paralegal at Redstone November 2022 - present
Paralegal at Boyce Law Firm, LLP 2016 to October 2022
Legal Assistant at Boyce Law Firm, LLP 2009 to 2016
Legal Assistant at Eisma & Eisma 2006 to 2008
National Association of Legal Assistant (NALA) - Certified Paralegal (CP) Certification (2010); Member (2010 to present)
South Dakota Paralegal Association (SDPA) - Member (2010 to present); Secretary (2017-2019); 2014-2015 SDPA 360 Degree Leadership Academy Graduate
Bachelor of Science in Paralegal Studies, Magna Cum Laude from National American University, Sioux Falls, SD in May 2007
Associates of Applied Science in Criminal Justice from Colorado Technical University, Sioux Falls, SD in June 2004